Press Release | Diverse Marine selects Seaglaze as preferred supplier to new 24m vessel
Seawork International will play host the signing of a significant glazing supply agreement between fellow Seawork exhibitors, and longstanding business allies, Seaglaze Marine Window and Diverse Marine.
Following the official launch of Seaglaze's new concealed frame marine window at Seawork, where it was also displayed in the Innovations Showcase, Diverse Marine has placed an order for marine hatches, doors and the new concealed frame windows; being the first order for this new product.
The Seaglaze Concealed Frame Window gives the appearance of bonded-glass, hiding any external frame while still allowing easy installation as achieved traditionally with clamp-in frames. Specifically designed to withstand the rigors of commercial marine operations, Seaglaze's new double-glazed concealed frame marine window is ideally suited to the Chartwell vessel.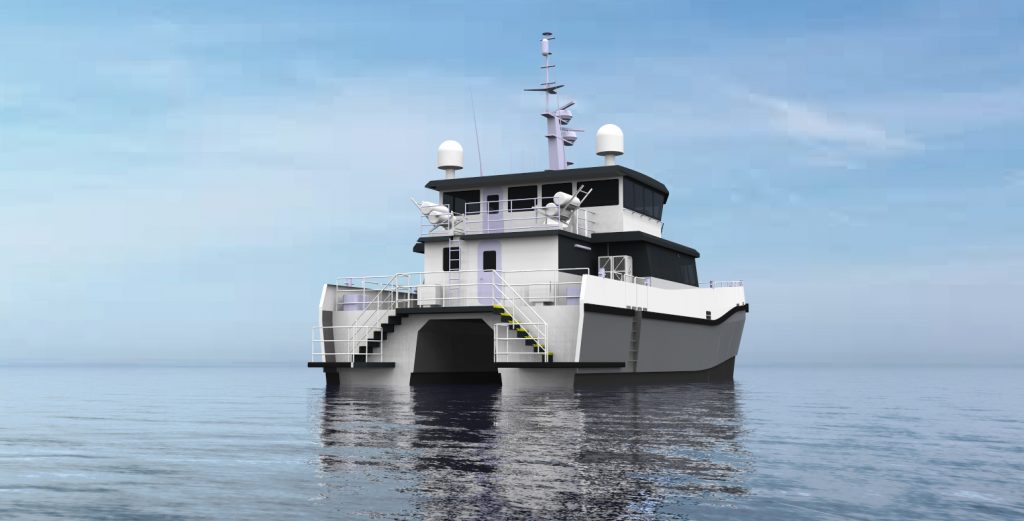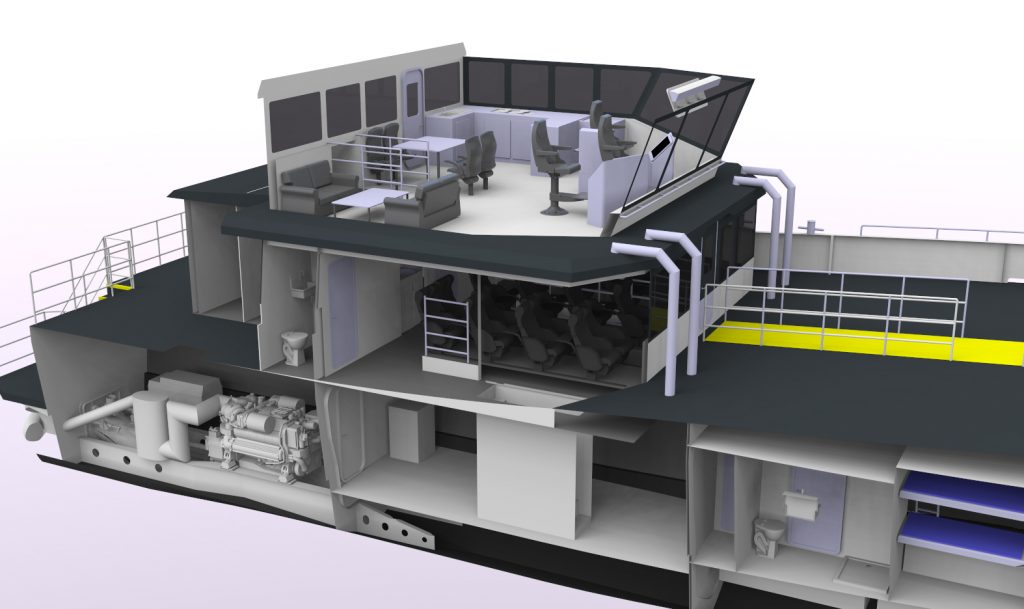 Ben Colman, MD of Diverse Marine comments, "Diverse Marine only uses the best products on our vessels. Seaglaze's ethos matches that of Diverse Marine in that we strive to deliver superior levels of build-quality to ensure that it will do the job well, in all conditions, for many years."
Alastair Clayton, MD of Seaglaze states, "We are delighted to be working with Diverse Marine. This innovative window system provides a modern aesthetic, is competitively priced and is also straightforward to install, whilst remaining true to the robust nature to for Seaglaze is renowned in the industry. It is a great fit with any of Diverse Marine's new-build vessels."
The new concealed frame window is British built, being developed and manufactured in-house by the design team at Seaglaze, which is headquartered in Norfolk, UK. Visit Seaglaze Marine Windows at www.seaglaze.co.uk and meet the team at Seawork International in June on stand PO81 in the Pacific Hall.
For privacy reasons YouTube needs your permission to be loaded. For more details, please see our
Privacy Policy
.
I Accept
Notes to Editors
– Seaglaze Marine Windows is regarded as the leading UK bespoke marine windows, doors, hatches and glass manufacturer.
– Founded in 1970, Seaglaze is a privately owned, family-run business.
– Seaglaze employs 50 staff at its production facility in Norwich, UK.
– All glazing products within the Seaglaze range are non-yellowing, hard wearing and feature excellent resistance to weathering.
– Seaglaze designs and manufacturers all its window products using the latest 3D technology which works seamlessly with its award-winning, custom built IT system on which the entire company operates.
– Seaglaze's commercial marine clients include: Aluminium Marine Consultants, Orkney Boats, Wight Shipyard, Meercat Boats and Alicat Boats.
Images
Hi-resolution images are available upon request. Unless specifically stated, please credit images to Seaglaze.
Contact
Website www.seaglaze.co.uk
Twitter https://twitter.com/SeaglazeMarine @Seaglaze
Facebook https://www.facebook.com/SeaglazeMarineWindows @SeaglazeMarine
LinkedIn www.linkedin.com/company/seaglaze-marine-windows-limited
Tags #Seaglaze #MarineWindows #InnovativeMarineWindows #BestofBritish
Further Information
For further information and to arrange interviews please contact Hannah Kent Colls, Watermark Public Relations. T: +44 (0)7876 541876 hannah@watermarkpublicrelations.com
We will be exhibiting at the first ever Boatlife Live event at The [...]